Genre: Adventure, Indie, Simulation, Strategy
Developer: Hinterland Studio Inc.
Publisher: Hinterland Studio Inc.
Language: Multilanguage English
Release Name: The.Long.Dark.Wintermute.Episode.3-PLAZA
Size: 5.9 GB
Survival is your only goal, and death your only end.
Bright lights flare across the night sky. The wind rages outside the thin walls of your wooden cabin. A wolf howls in the distance. You look at the meagre supplies in your pack, and wish for the days before the power mysteriously went out. How much longer will you survive?
The episodic story-mode for The Long Dark, WINTERMUTE, includes two of the five episodes that form its Season One. Both episodes were given a complete overhaul in December 2018, as part of the Redux Update: new mission structure, story beats, dialogue, animations etc.
EPISODE ONE - "Do Not Go Gentle"
Bush pilot Will Mackenzie (player character) and Dr. Astrid Greenwood are separated after their plane crashes deep in the Northern Canadian wilderness in the aftermath of a mysterious flash of light in the sky. Struggling to survive as he desperately searches for Astrid, Mackenzie comes across the small town of Milton, where he begins to understand the scope of this quiet apocalypse.
EPISODE TWO - "Luminance Fugue"
Mackenzie's search for Astrid takes him deeper into the savage Winter wilderness. A mysterious trapper may be the key to finding Astrid, but can he be trusted?
EPISODE THREE - "Crossroads Elegy"
In the aftermath of events in Milton, an enigmatic stranger rescues Dr. Astrid Greenwood (player character) from near death. Facing the blizzards of Pleasant Valley, Astrid must bring all her skills as a doctor to bear on the survivors she encounters. But will she find Mackenzie, and get closer to the mystery that's taking them to Perseverance Mills?
SYSTEM REQUIREMENTS
MINIMUM:
OS: Windows 7
Processor: Dual-Core Intel i5 CPU @ 2GHz+
Memory: 4 GB RAM
Graphics: Intel 4xxx Series w/ 512MB VRAM or better
Storage: 7 GB available space
Sound Card: Any on-board chip will work.
RECOMMENDED:
OS: Windows 10
Processor: Intel i7 CPU @ 2.6GHz or higher
Memory: 8 GB RAM
Graphics: nVidia GTX 555 w/ 1GB VRAM or better
Storage: 7 GB available space
Sound Card: Ideally, something with Surround capabilities.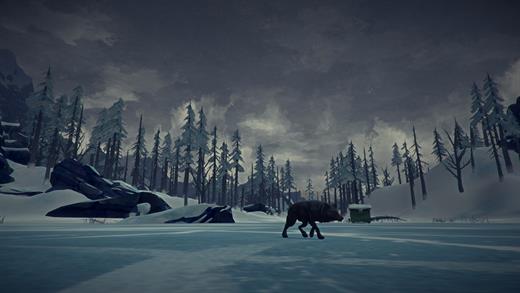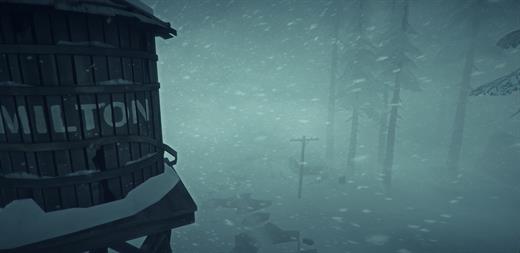 DOWNLOAD
uploadgig
Code: Select all

https://uploadgig.com/file/download/9780c939aac840C4/The.Long.Dark.Wintermute.Episode.3-PLAZA.part1.rar
https://uploadgig.com/file/download/905aC0Eb7b24e9E2/The.Long.Dark.Wintermute.Episode.3-PLAZA.part2.rar
https://uploadgig.com/file/download/806b4DB8f620b293/The.Long.Dark.Wintermute.Episode.3-PLAZA.part3.rar
https://uploadgig.com/file/download/cAa0d497f0ff3bBB/The.Long.Dark.Wintermute.Episode.3-PLAZA.part4.rar
https://uploadgig.com/file/download/f812d66b8c8dfEA3/The.Long.Dark.Wintermute.Episode.3-PLAZA.part5.rar
https://uploadgig.com/file/download/1db6a0Eb9a5B1297/The.Long.Dark.Wintermute.Episode.3-PLAZA.part6.rar

rapidgator
Code: Select all

https://rapidgator.net/file/dec7e39292c7b54ab6eaf9284afebde3/The.Long.Dark.Wintermute.Episode.3-PLAZA.part1.rar
https://rapidgator.net/file/bb6a093053bc75c5dd8993bb59dea3fc/The.Long.Dark.Wintermute.Episode.3-PLAZA.part2.rar
https://rapidgator.net/file/2765b3d57b1e9d1fa9e9c2dda53c71c1/The.Long.Dark.Wintermute.Episode.3-PLAZA.part3.rar
https://rapidgator.net/file/582e6b4c4917199e1577a44a9ceaa6d7/The.Long.Dark.Wintermute.Episode.3-PLAZA.part4.rar
https://rapidgator.net/file/efe26cd9b6d67974a39b815a1f68c56f/The.Long.Dark.Wintermute.Episode.3-PLAZA.part5.rar
https://rapidgator.net/file/fcf4c95cde324f80088b81738a336501/The.Long.Dark.Wintermute.Episode.3-PLAZA.part6.rar

nitroflare
Code: Select all

http://nitroflare.com/view/0D5F51CDF455316/The.Long.Dark.Wintermute.Episode.3-PLAZA.part1.rar
http://nitroflare.com/view/6DAC614FAB1A1C3/The.Long.Dark.Wintermute.Episode.3-PLAZA.part2.rar
http://nitroflare.com/view/AB236D3934CBE19/The.Long.Dark.Wintermute.Episode.3-PLAZA.part3.rar
http://nitroflare.com/view/13B7B6CF535E809/The.Long.Dark.Wintermute.Episode.3-PLAZA.part4.rar
http://nitroflare.com/view/B5C17D2FA6FEC6C/The.Long.Dark.Wintermute.Episode.3-PLAZA.part5.rar
http://nitroflare.com/view/C94EF65D8D27AC0/The.Long.Dark.Wintermute.Episode.3-PLAZA.part6.rar