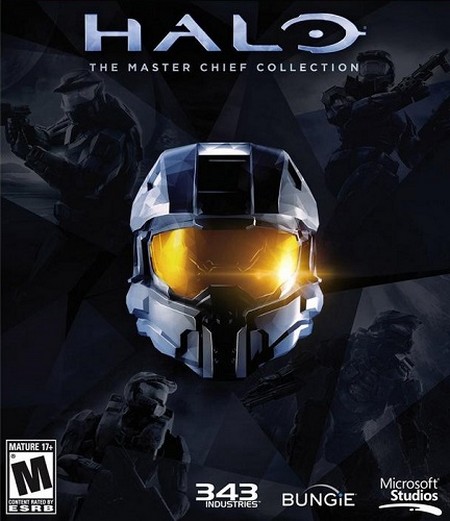 2019 | Developer: 343 Industries, Splash Damage, Ruffian Games | Publisher: Xbox Game Studios | 12.75GB
Interface language: Russian, English, French, MULTI12
Voice Language: English, French, MULTI5
Genre: Action (Shooter) / 1st Person / Coop
For the first time in history, the series that forever changed the world of console games will be available on PC. Six legendary games will go on sale one after another. Halo fans have been waiting for this for a long time!
Halo: Reach, Halo: Combat Evolved Anniversary, Halo 2: Anniversary, Halo 3, Campaign Halo 3: ODST and Halo 4 are now optimized for playing with the mouse and keyboard, with a resolution of up to 4K UHD and support for extended dynamic range (HDR).
But that's not all! The Master Chief Collection will allow players to take their own exciting journey in the footsteps of the legendary hero of the Halo saga. The games will be released in a plot order: starting with the feat of the heroic Noble Six squad described in Halo: Reach, and ending with the emergence of a new formidable enemy in Halo 4. In total, 68 campaign tasks collected from all six games in the series are waiting for you.
In addition, with each game in the collection, new network cards, modes and types of games will appear, which will make the network game even more exciting and diverse. In total, players can rely on more than 140 network cards (including original cards from Halo: Combat Evolved) and cards from Spartan Operations, and a little later on the unlimited possibilities of the content created by users of the Forge.
Installation and launch
Download the folder to any convenient place
1 - Only for owners of WIN 10
2 - Create a second (left) Windows account (optional), launch xbox live - enter it
3 - Run - Launcher.exe
4 - We play
System requirements:
OS: Windows 7 / Windows 10 (64 Bit)
Processor: Intel Core 2 Duo
RAM: 4 GB de RAM
Video Card: DX9 compatible graphics card with 1 GB video memory
Sound: DirectX compatible audio card
Network: Permanent Internet Connection
Disk space: from 25 GB
Repack Features
- Based on the release of CODEX
- Nothing is cut / Nothing is recoded
- Game Version - 4418303
- Additions:
Halo: reach
MCC - Reach (Content Pack 2)
MCC - Reach: Extended Language Pack
- The language of the game depends on the language of the system
- Installation time 5 minutes (Depends on the computer)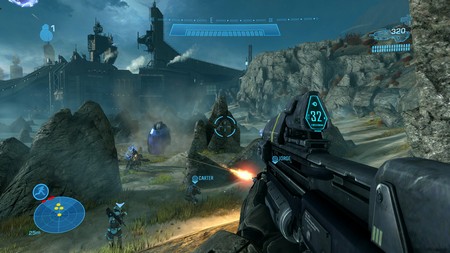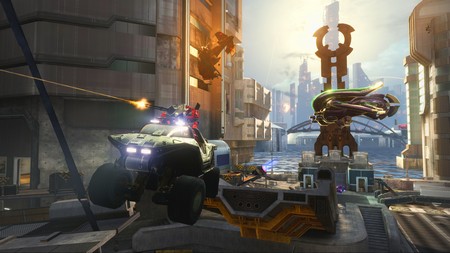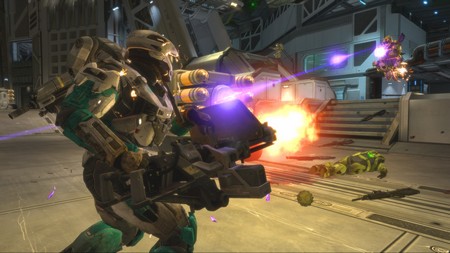 DOWNLOAD
uploadgig
Code: Select all

https://uploadgig.com/file/download/2752e64b9d576Aa2/Halo.xatab.part01.rar
https://uploadgig.com/file/download/7979b731Db7cD6E6/Halo.xatab.part02.rar
https://uploadgig.com/file/download/0F9c9a0544a6B310/Halo.xatab.part03.rar
https://uploadgig.com/file/download/fa12F20e14f60d8c/Halo.xatab.part04.rar
https://uploadgig.com/file/download/895ecB531d5cAd91/Halo.xatab.part05.rar
https://uploadgig.com/file/download/3eF970d62c886E42/Halo.xatab.part06.rar
https://uploadgig.com/file/download/6B12fa9a5c91488b/Halo.xatab.part07.rar
https://uploadgig.com/file/download/ee537d07ff0ca3Ca/Halo.xatab.part08.rar
https://uploadgig.com/file/download/fDd89b44f80D205A/Halo.xatab.part09.rar
https://uploadgig.com/file/download/ad27C2de9Fe03546/Halo.xatab.part10.rar
https://uploadgig.com/file/download/9fc87c38a280296a/Halo.xatab.part11.rar
https://uploadgig.com/file/download/1F11c356425f1A77/Halo.xatab.part12.rar
https://uploadgig.com/file/download/02897c52C8a33289/Halo.xatab.part13.rar

rapidgator
Code: Select all

https://rapidgator.net/file/aa6ebad628f90dda5a6c3e2da1520599/Halo.xatab.part01.rar
https://rapidgator.net/file/976ea078707c3ceebf11ebae416c74ec/Halo.xatab.part02.rar
https://rapidgator.net/file/9a9b78b89c23c4edbb2fa49ffc12edc8/Halo.xatab.part03.rar
https://rapidgator.net/file/3ce748015141d68a02e3b4e39c4a356e/Halo.xatab.part04.rar
https://rapidgator.net/file/ab3defbc525e27f0dc793a463f446865/Halo.xatab.part05.rar
https://rapidgator.net/file/d523b9a9cb16e5126307470b0164687f/Halo.xatab.part06.rar
https://rapidgator.net/file/9c0310c8f6010337eedfb49e1ff6a796/Halo.xatab.part07.rar
https://rapidgator.net/file/e2dd392f02e22b26b19172adf9c28274/Halo.xatab.part08.rar
https://rapidgator.net/file/98fe4a2943fef9639a3f8b6fada02bf9/Halo.xatab.part09.rar
https://rapidgator.net/file/68f91b274e1879a4b852f7ce53b17677/Halo.xatab.part10.rar
https://rapidgator.net/file/11553f8b3cd07c85fa2adaee744a1e75/Halo.xatab.part11.rar
https://rapidgator.net/file/1d7e37466d624d7066a9b44e90ade980/Halo.xatab.part12.rar
https://rapidgator.net/file/50dc5690ba2c40dd4d4ef58c9b6ec4e2/Halo.xatab.part13.rar

nitroflare
Code: Select all

http://nitroflare.com/view/320F026FBF286D1/Halo.xatab.part01.rar
http://nitroflare.com/view/765A126F938F160/Halo.xatab.part02.rar
http://nitroflare.com/view/E6827BC98209ABD/Halo.xatab.part03.rar
http://nitroflare.com/view/C56601186849A2F/Halo.xatab.part04.rar
http://nitroflare.com/view/03E156243DBE34F/Halo.xatab.part05.rar
http://nitroflare.com/view/3067AA43E82E085/Halo.xatab.part06.rar
http://nitroflare.com/view/BDF51579E19EC65/Halo.xatab.part07.rar
http://nitroflare.com/view/6539C9CC4C7FA5E/Halo.xatab.part08.rar
http://nitroflare.com/view/C621081235BE02A/Halo.xatab.part09.rar
http://nitroflare.com/view/6D2060A2F13D810/Halo.xatab.part10.rar
http://nitroflare.com/view/FBE28E6DD5C0A72/Halo.xatab.part11.rar
http://nitroflare.com/view/05966938EE7519A/Halo.xatab.part12.rar
http://nitroflare.com/view/1399DD065F2CBF9/Halo.xatab.part13.rar