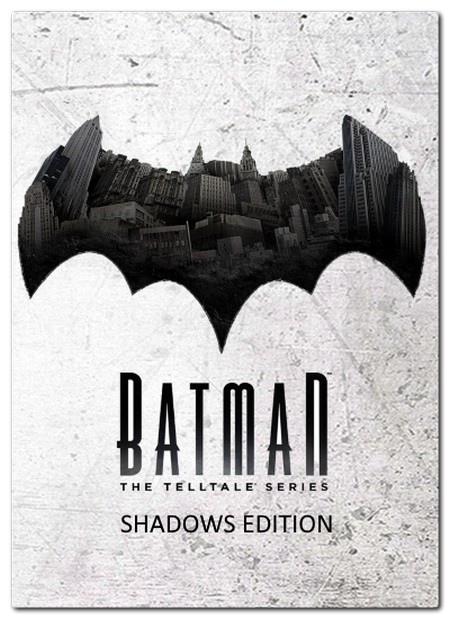 2019 | PC | Developer: Telltale Games, LCG Entertainment, Inc. | Publisher: Telltale Games, Athlon Games, Inc.| 9.15GB
Interface language: Russian, English, French, German, Spanish, Arabic, Brazilian Portuguese, Chinese (Ex.), Chinese (Trad.)
Voice language: English
Genre: Adventure
Batman: The Telltale Series - Get into the broken psyche of Bruce Wayne and discover the powerful, far-reaching consequences of your decisions as Dark Knight.
In this tough and violent story from the award-winning creators of The Walking Dead (A Telltale Games Series), you will find something that will destroy both the Bruce Wayne world and the already shaken way of the corrupt Gotham City.
Your actions and decisions will determine the fate of Batman.
Includes access to all five episodes in this latest series from Telltale Games award-winning production.
Batman: The Enemy Within - The Telltale Series- This is the second season of the famous episodic series of games, telling the story of Bruce Wayne, Batman, and concentrating events on the life of a millionaire, not a superhero. In Batman: The Enemy Within, players are confronted not only by the Joker, but also by Edward Nigma, who returned to Gotham with an ominous plan.
Game Features:
- In the new chapter, both Bruce Wayne and Batman are forced to try on new risky roles.
"The Riddler has returned to terrorize Gotham City, but his eerie puzzles merely portend an even bigger crisis."
"With the advent of a ruthless federal agent and the return of the still-ripened Joker, Batman must maneuver between unreliable alliances while Bruce Wayne embarks on a series of dangerous tricks."
"Which of Batman's allies do you trust?" And how deeply will you let Bruce sink into the darkness?
Shadows Edition:
Immerse yourself in the darkness of Telltale's Batman insane world, where the Dark Knight and Gotham appear in a new sinister world. In The Telltale Batman Shadows Edition with redesigned graphics and textures, the Telltale Batman 2 seasons are combined into one full-fledged game, while preserving the spirit and breathtaking atmosphere of the Dark Knight.
The publication includes:
Batman: The Telltale Series (episodes 1-5)
Batman: The Enemy Within (episodes 1-5)
Batman Shadows Mode
Repack Features
The repack is based on the Batman.The.Enemy.Within.The.Telltale.Series.Shadows.Edition-CODEX ISO image: codex-batman.the.enemy.within.the.telltale.series.shadows.edition.iso (34,871,279,616 bytes )
100% Lossless and MD5 Perfect: all files after installation are identical to the original release with a bit accuracy
NOTHING is cut, NOTHING is recoded
Significantly improved compression (from 32.5 to 9.1 GB)
Installation takes: ~ 25 minutes on 8 threads; ~ 50 minutes on 4 threads
After installation, the game takes 33 GB
After installation, the option of checking the checksums of all files is available to make sure that the repack is installed normally
Installing a repack requires a minimum of 2 GB of free RAM (including virtual)
The repack uses the Razor12911 XTool library
ATTENTION! Both games from Shadows Edition use the same save folder, which leads to downloading episodes when they are already there. To solve the problem, delete all the files in this folder: C: / users / your username / Documents / Telltale Games / Batman The Telltale Series
SYSTEM REQUIREMENTS:
Minimum:
OS: Windows 7 64Bit Service Pack 1
Processor: Intel Core 2 Duo 2.4GHz
RAM: 3 GB RAM
Video card: Nvidia GTS 450+ with 1024MB + VRAM (excluding GT) - LATEST DRIVERS REQUIRED
DirectX: Version 11
Disk Space: 60 GB
Sound Card: Direct X 11 sound device
Extras: Not Recommended for Intel integrated graphics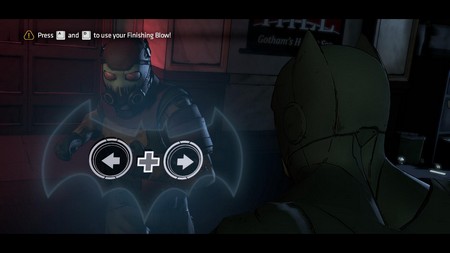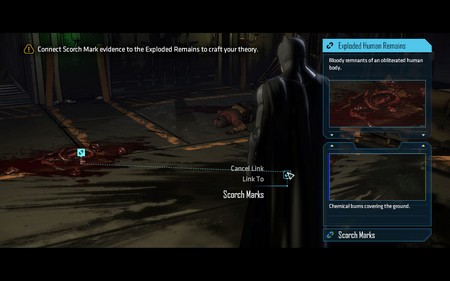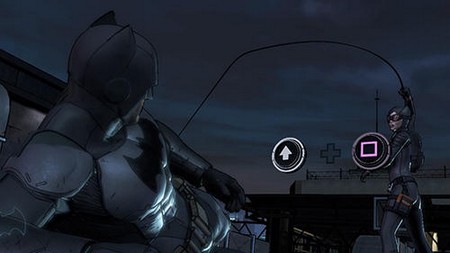 DOWNLOAD
uploadgig
Code: Select all

https://uploadgig.com/file/download/640bbbf2BD4add78/Batman.FitGirl.part01.rar
https://uploadgig.com/file/download/25136ff5BC997Ef6/Batman.FitGirl.part02.rar
https://uploadgig.com/file/download/9847e6928fE90b02/Batman.FitGirl.part03.rar
https://uploadgig.com/file/download/3c2647b71Cf9fb83/Batman.FitGirl.part04.rar
https://uploadgig.com/file/download/78bDa17b8d2313b7/Batman.FitGirl.part05.rar
https://uploadgig.com/file/download/9631fE025a4770Cc/Batman.FitGirl.part06.rar
https://uploadgig.com/file/download/430250039452Ac47/Batman.FitGirl.part07.rar
https://uploadgig.com/file/download/C021732Cbe12e293/Batman.FitGirl.part08.rar
https://uploadgig.com/file/download/4072272d85AbC564/Batman.FitGirl.part09.rar
https://uploadgig.com/file/download/93f655745B2D4864/Batman.FitGirl.part10.rar

rapidgator
Code: Select all

https://rapidgator.net/file/0a08d5f98315f45676282b95b96792db/Batman.FitGirl.part01.rar
https://rapidgator.net/file/d0fc648e0607cd4884af03de427352ea/Batman.FitGirl.part02.rar
https://rapidgator.net/file/944718d48c8eefdedc64bca23183dc2e/Batman.FitGirl.part03.rar
https://rapidgator.net/file/7aef052c6b9e0cc720388b6f1d363033/Batman.FitGirl.part04.rar
https://rapidgator.net/file/0b6a942a0b53a39e57d0a100e50f0455/Batman.FitGirl.part05.rar
https://rapidgator.net/file/371da4d2fde036edb6441aa70a8c26ba/Batman.FitGirl.part06.rar
https://rapidgator.net/file/db0ce4b248dfe9c14e3abcfb2deb5028/Batman.FitGirl.part07.rar
https://rapidgator.net/file/0b2ba3fa4b74da88a5af14c96941c6c7/Batman.FitGirl.part08.rar
https://rapidgator.net/file/5b70c1248ae3a9089c9d7e9486a1c406/Batman.FitGirl.part09.rar
https://rapidgator.net/file/c44c5c146131987079b585d07d40eac7/Batman.FitGirl.part10.rar

nitroflare
Code: Select all

http://nitroflare.com/view/5D85C8DFFF53858/Batman.FitGirl.part01.rar
http://nitroflare.com/view/37FBECF14306572/Batman.FitGirl.part02.rar
http://nitroflare.com/view/99A08A19A25F0AD/Batman.FitGirl.part03.rar
http://nitroflare.com/view/70846D848C61AE3/Batman.FitGirl.part04.rar
http://nitroflare.com/view/7278936A8E42D41/Batman.FitGirl.part05.rar
http://nitroflare.com/view/4CC3771A5546EA6/Batman.FitGirl.part06.rar
http://nitroflare.com/view/4ED27475CB2FC2D/Batman.FitGirl.part07.rar
http://nitroflare.com/view/B9597D069019783/Batman.FitGirl.part08.rar
http://nitroflare.com/view/586280BF09D20EF/Batman.FitGirl.part09.rar
http://nitroflare.com/view/C2A0AC72D54C3E4/Batman.FitGirl.part10.rar